Go back to all templates
Gold 1802
ONE-OFF SETUP : £350* MONTHLY LICENSE : £ 89.95*
*All prices are exclusive of VAT
Our premium website design service for finance businesses can be found in this template. It comes complete with an extensive list of over 80 pages that add real value to your business and improve your chances of generating leads. You'll receive a customised website that fits your branding and includes finance calculators, call back forms, staff profiles and much more.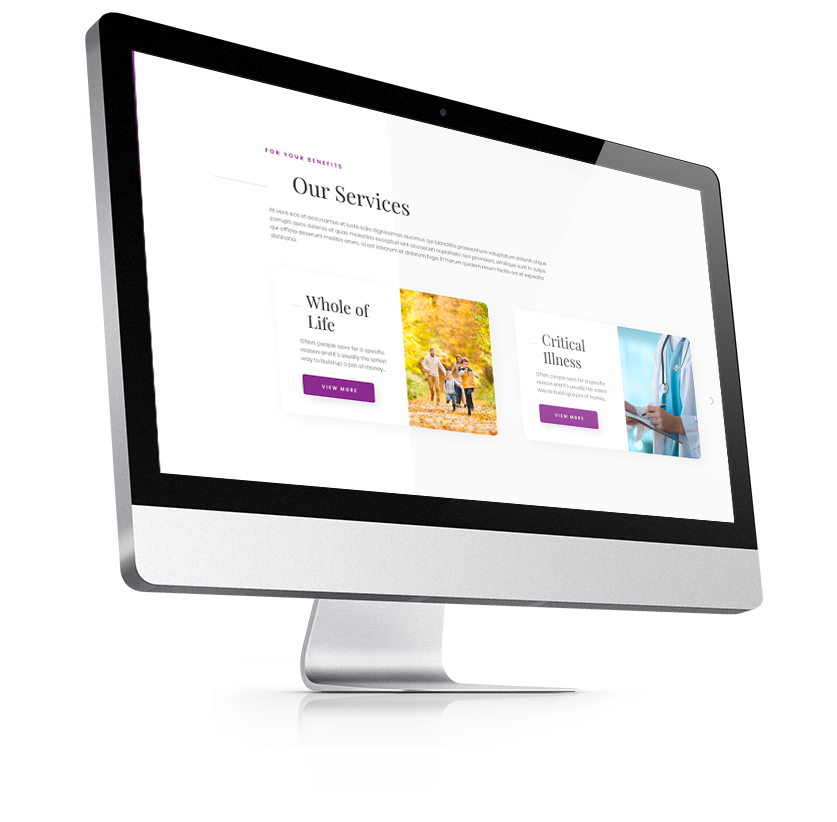 Gold-Standard Design
This template promotes a clean and sophisticated aesthetic, prioritising quality content over quantity on each page. The design is made with complex functions such as image and testimonial sliders, finance calculators and much more. We pride ourself on creating customisable complex websites without making them overly busy.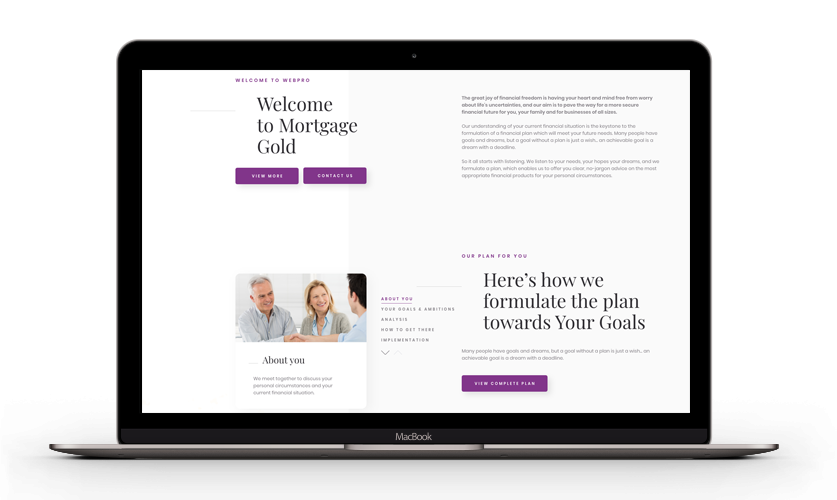 Research Links, Market Data and Finance Calculators
Our gold templates include all the best features of the silver templates, such as finance calculators and market data pages. But this gold template goes even further with individual web pages for each staff member, live market data streamed into your site, linked social media pages and much more.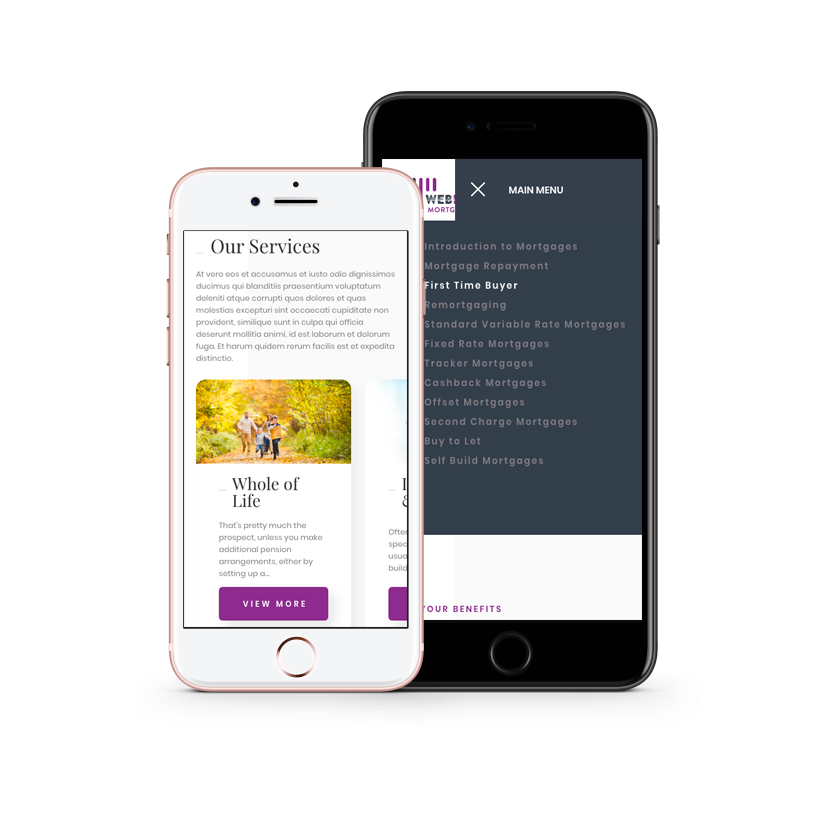 Bespoke Callback Forms
We'll even create a bespoke callback form that matches your business preferences. Use this form to effortlessly generate leads from people who have been won over by your services (and your website!). We'll tailor the callback form to your requirements to make lead collection easy for you.